Notre Dame of De Pere
Green Bay Area Catholic Education (GRACE) School System

We're proud to present our GRACE educators who have been nominated for the Greater Green Bay Chamber's 2023 Golden Apple
Read More

The latest GRACE newsletter is now available!
Read More
WELCOME
Welcome to Notre Dame of De Pere! Whether you are a current school family or considering joining our school family, we are glad you are here. The strong partnerships between our school staff, parents and the parishes of St. Francis Xavier and St. Mary are at the very core of the outstanding Catholic education provided at Notre Dame of De Pere. Together, we lay the foundation for students on their path to become future leaders of the Catholic faith and the greater community.
To learn more about Notre Dame of De Pere and how we will partner together in your child's PK3-8 education, please set up a tour by calling (920) 337-1115.
Mrs. Molly Mares, Principal
ABOUT
Notre Dame of De Pere School is part of the Green Bay Area Catholic Education (GRACE) School System. It is a private Catholic school serving Preschool and Elementary through 8th grade (PK3-8) with open enrollment. NDDP provides an individualized education in a faith-based environment. Each child is supported not only academically, but spiritually. The best way to learn more about NDDP is to visit! Click the button below to schedule a tour.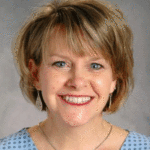 Testimonial 4
It takes a village to raise a Catholic Christian child where our mission is to develop a strong moral compass in our students and help them grow their relationship with God.
Testimonial 5
The families I have worked with at Notre Dame of De Pere, met along the way and crossed paths with have all been supportive and make me want to work harder to provide the best education.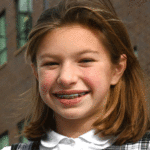 Testimonial 3
You learn a lot of new things, which I think is really good. ... It's a good place to keep getting smarter. The teachers are really nice and they try their very best to help you as much as they can.
Testimonial 2
It is such an honor to be a part of our students' journeys with Christ. ... At this age, they are really building a foundation for their faith, which will help them immensely as adults.
Test Quote 1
This is a really good community, and I like everyone here. The teachers here truly care about you. ... And all of my friends here are cool and make this a great place to be.