Site Advisory Council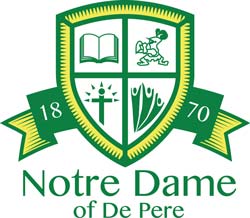 The Notre Dame Site Advisory Council (SAC) is an active leadership group that serves primarily as an advisory body to the principal and also works in collaboration and with our parishes and the GRACE school system to set the strategic direction for our school.
The Site Advisory Council meets on the last Tuesday of the month at 6 p.m. on campus. Parents are welcome to attend.
The 2022-2023 school year Site Advisory Council consists of:
Fr. Mike Ingold: Pastor of St. Mary and St. Francis Xavier parishes
Associate Pastor of St. Mary and St. Francis Xavier parishes
Christine Scharer: Site Advisory Council Chair
Sarah Olejniczak: Secretary
Dave Krutz: Treasurer
Kasia Mills: Home & School Liaison
Gaby Mulva: Spirituality Chair
Jill Murphy: Fundraising Chair
Amberly Boerschinger: Marketing Chair
Rebecca Ludtke: Athletics Liaison
Marv Wall: GRACE Trustee/St. Francis Parish Representative
Julie Byrne: St Francis Parish Representative
Julie Appel: St. Mary Parish Representative
Chet Lamers: GRACE Trustee/St. Mary Parish Representative
Molly Mares: Principal
The Site Advisory Council meeting dates for the 2022-2023 school year are as follows:
August 30, 2022 (in person)
September 27, 2022 (in person)
October 25, 2022 (in person)
November 29, 2022 (in person)
January 31, 2023 (in person)
February 28, 2023 (in person)
March 28, 2023 (in person)
April 25, 2023 (in person)
May 23, 2023 (in person)
The Site Advisory Council meeting minutes:
September 27, 2022 Meeting Minutes
September 6, 2022 Meeting Minutes