Service Hours Tracking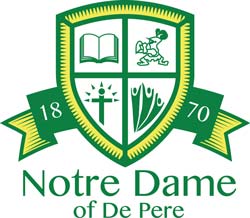 Service hour requirements Notre Dame of De Pere encourage our families to get involved with their children's education and to help the school meet its goals financially. By parents contributing their time to the school's activities and events, we have been able to create a closer and more interactive school community while offsetting expenses that help keep our tuition affordable.
Use this link to enter your volunteer hours: https://forms.gle/ABFSoq85Pn4Wd9WR6 . All hours volunteered must be entered here for tracking purposes.
Below are the enrollment agreements completed TADS when registering your child for your reference.
(Preschool Enrollment Contract–Coming Soon!)
(K-8 Enrollment Contract–Coming Soon!)